Creating Champions at School
Mention achievement at school and everyone thinks of student grades and test scores. But student successes are possible only when many other things go right. Great learning can happen only in classrooms where trust and respect enable free, active participation; where discipline problems are not allowed to subvert teaching and learning; where enthusiastic teachers connect with students as partners in learning; where administrators fully support the efforts of teachers and students.
The Flippen Group helps schools become champions – thriving organizations that grow and succeed, driven by the mutual commitment of administrators, teachers and students. Our approach is to teach, foster and support specific skills, behaviors, relationships, and processes that clear the way to success.
Here's how
When schools turn to The Flippen Group, they do not receive a formulaic program to implement and forget. We help schools reach their full potential through a process, an ongoing, layered approach that involves training for administrators and teachers, classroom curricula for students, and active mentoring and reinforcement.
---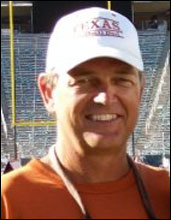 Brad McCoy, championship coach and father of University of Texas quarterback, Colt McCoy, joins The Flippen Group.
February 9, 2010, Coach Brad McCoy announced today that he is joining The Flippen Group. The Flippen Group is a world leader in talent development and organizational performance strategies in the corporate, sports and educational arenas.
Click Here for more information.
---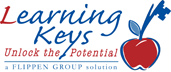 Announcing our acquisition of Learning Keys
We are excited to announce our acquisition of Learning Keys, an exceptional organization that enhances our ability to serve the diverse needs of schools. Learning Keys focuses on comprehensive school improvement, centered on research-based practices that emphasize the alignment of curriculum, instruction, and assessment. This alignment enables the maximum impact on student achievement. For more information, contact Jed Riding at 800-927-0478 or visit our website at www.learningkeys.org.